Short Circuit Current Rating (SCCR)


Definition: Short Circuit Current Rating (SCCR) is a rating on components and assemblies representing the maximum level of short-circuit current that a component or assembly can withstand.  This rating is used to determine compliance with NEC 110.10. "SCCR" labeling is required on all panels and assemblies.
All Control Concepts' FUSION and Compact FUSION digital power controllers have been tested up to 100 kA with internal protection of the current limit and over current trip defeated.  This rating only pertains when the volume of the enclosure is a minimum of 150 percent of the controller volume, the enclosure has two latches on the cover and the controller is protected with Class T or High Speed J fast acting fuses.
A 100kA SCCR can have significant impact in meeting safety and insurance requirements. Consider a scenario in low-voltage operations where service-people work near live equipment. Without the 100kA SCCR, special clothing is required to ensure safety in the case of a fault. The 100kA SCCR also assists in meeting UL508A and NFPA requirements.
Download our whitepaper: "Understanding Short Circuit Current Rating" 
Watch our web videos:
Watch our SCCR overview video featuring Director of Sales Dan Bender.
Watch an overview of our SCCR testing procedures.
Watch what can happen when you do NOT have a 100kA SCCR rating.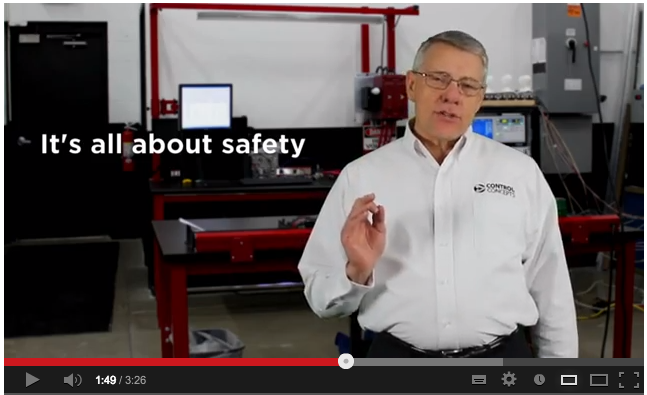 Further information can be obtained from the following:
Underwriters Laboratories: UL508A supplement SB
2005 National Electrical Code (NEC) [Article 409.110]
Littelfuse: Fuse Information Resource
Littelfuse: Interrupting Rating VS SCCR
Bussmann: Short Circuit Current Ratings